CLASSROOM RULES & POLICIES
CLICK YOUR GRADE FROM THE LETTER OR NUMBER BLOCKS BELOW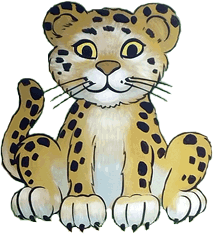 OBEY ALL CLASSROOM RULES AND POLICIES
LAB RULES
No Food or Drink is allowed in the computer lab.
Food and liquid could damage or even destroy the computer keyboard, even if it is an accident. Put any food or drink in your backpack or under your chair. It is best to not bring any food or drink into the computer lab.

No feet in your chair.
When you walk on the concrete and grass, the bottom of your shoes could pick up grime, dirt and other unappealing objects. To keep the chairs in the computer lab clean and sanitary, it is important to not put your feet in the chair.

Do not lean back or forward in your chair.
Please keep all four legs on the floor at all times while seated, so you don't accidently turn over the chair and possibly fall to the ground.

Keep your workstation clean.
The workstation consists of the following seven items: Computer Desktop, Monitor, Keyboard, Mouse, Headphones, Desk and Chair. It is your responsibility to keep all of these items neat and functional for you and other students to use.

Be respectful to teachers, fellow students and guests.
Our goal is for you to succeed in the computer lab. Please be respectful to the teacher, fellow students and any guests who visit our classroom.

POLICIES
 You should use the restroom before you come to class. However, if you have to use the restroom while in computer class, raise your hand and let the teacher know you have to go.
IMPORTANT NOTE: If you have a bathroom emergency and cannot hold it, then you are allowed to get up and go straight to the bathroom if needed. If you do this, please let the teacher know on your way out of the classroom.

Keep your mask on in the computer lab at all times. It must cover your entire nose and mouth.
This is a state law enacted by Governor Sisolak to help reduce the chances of spreading the Covid-19 virus.

Keep your hands to yourself.
This is to help reduce the chances of spreading the Covid-19 virus.

 At Long ES, we encourage you to work with a partner in the computer lab and learn from each other as well as from the teacher. When you are talking with your partner, please make sure you are using your soft (whisper) voice, so you will not disturb other students.

When the teacher is talking to the entire class, you are to observe the following:
-Don't talk – listen to what the teacher is explaining.
-Temporarily, stop working with your partner so you can listen to the teacher. When the teacher is finished, you may resume working
with your partner.

If you have questions or want to make a comment, please raise your hand.
WALTER V. LONG STEAM ACADEMY 2000 S. WALNUT ROAD LAS VEGAS, NEVADA 89104 702-799-7456
THIS WEBSITE IS BEST VIEWED IN GOOGLE CHROME
WEBSITE DESIGNED BY JIM BROOKS - TECHNOLOGY SPECIALIST @ WALTER V. LONG STEAM ACADEMY