Principal:
Rigel Painter
​
Assistant Principals:
Dr. Kent Sabo
Dr. Theresa Corry
​
School Hours
8:45 a.m. - 3:21 p.m.
​
School Mascot
Leopards
Walter V. Long STEAM Academy
2000. S. Walnut Road
Las Vegas, NV 89104
Phone: 702-799-7456
Fax: 702-799-7460
Thank you for visiting our website. There is valuable information on this site to help students succeed in the classroom and to help answer questions for parents and members of the Las Vegas community.
​
OUR VISION
We will improve student academic achievement by increasing student
engagement and teacher capacity through quality learning experiences
for all students and teachers.
​
OUR MISSION READ BY GRADE 3
Increase abilities for all! Click HERE to learn more
Meet our RBG3 Strategist
IMPORTANT INFORMATION
MLK, Jr. Holiday - No school
African American History Month
Walter V. Long Elementary School hosts a fall festival every year for hundreds of elementary students and parents. But for the past few years, they've had limited funds and little to no donations to make it happen. That was enough to prompt a kindergarten teacher to write the Surprise Squad. What happened next, was a sweet surprise. Thank you to our Squad partners United Nissan, America First Credit Union, & Albertsons/Vons, we gave them a sweet surprise!
Congratulations to Jazmin. She had 100% attendance since the beginning of the school year. For her outstanding accomplishment, she was awarded a Huffy bike. From left: Jazmin, Ms. Bruinsma, Jazmin's father Wilbur, Mr. Painter and Ms. Karetny. The bike was provided by Communities in Schools (CIS).
CONGRATULATIONS TO OUR
GATE TEACHER
KIMBERLEY SHIVER
"We have great teachers living right here in our community. These include educators who go above and beyond to put kids first and not only teach, but also inspire. They work tirelessly and never ask for recognition. As Beverly Rogers has eloquently said, "Teacher is not what you do, but what you are." They are unsung heroes and deserve to hear more thanks from the people of Clark County." - Myron Martin, President and CEO, The Smith Center for the Performing Arts.
Website created and designed by: Jim Brooks, ECS/SBT at Walter Long STEAM Academy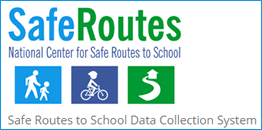 Please click the link below to fill out the following parent survey about walking and biking to school. The school district uses this data to help create safe walking and biking programs.