Principal:
Rigel Painter
​
Assistant Principals:
Dr. Kent Sabo
Dr. Theresa Corry
​
School Hours
8:45 a.m. - 3:21 p.m.
​
School Mascot
Leopards
Walter V. Long STEAM Academy
2000. S. Walnut Road
Las Vegas, NV 89104
Phone: 702-799-7456
Fax: 702-799-7460
Thank you for visiting our website. There is valuable information on this site to help students succeed in the classroom and to help answer questions for parents and members of the Las Vegas community.
​
OUR VISION
We will improve student academic achievement by increasing student
engagement and teacher capacity through quality learning experiences
for all students and teachers.
​
OUR MISSION READ BY GRADE 3
Increase abilities for all! Click HERE to learn more
Meet our RBG3 Strategist
IMPORTANT INFORMATION
Presidents' Day - No school
Music in Our Schools Month
Congratulations to Caesar from 4th grade. He had 100% attendance through the month of November. For his outstanding accomplishment, he was awarded a NEXT bike. From left: Caesar's mom, Mr. Painter, Caesar and Ms. Bruinsma. The bike was provided by Communities in Schools (CIS).
Website created and designed by: Jim Brooks, ECS/SBT at Walter Long STEAM Academy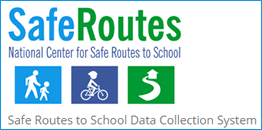 Please click the link below to fill out the following parent survey about walking and biking to school. The school district uses this data to help create safe walking and biking programs.
Be A Walking Role Model
​
Children learn through experience. Walking with parents or another caregiver is an important way for children to practice crossing real streets. Parents, please be good examples to your children as you cross through our school parking lot. Please teach them how to do so safely. If you must cross through the school parking lot, before or after school, please teach your children to stop, look left and right, and catch the attention of the driver before crossing. Make sure the car has stopped for you before cutting through. Do not assume that the car will stop for you. Sometimes they may not see you. Drivers often do not expect you to walk out in front of them.