Principal:
Rigel Painter
​
Assistant Principals:
Dr. Kent Sabo
Dr. Theresa Corry
​
School Hours
8:45 a.m. - 3:21 p.m.
​
School Mascot
Leopards
Walter V. Long STEAM Academy
2000. S. Walnut Road
Las Vegas, NV 89104
Phone: 702-799-7456
Fax: 702-799-7460
Thank you for visiting our website. There is valuable information on this site to help students succeed in the classroom and to help answer questions for parents and members of the Las Vegas community.
​
OUR VISION
We will improve student academic achievement by increasing student
engagement and teacher capacity through quality learning experiences
for all students and teachers.
​
OUR MISSION READ BY GRADE 3
Increase abilities for all! Click HERE to learn more
Meet our RBG3 Strategist
IMPORTANT INFORMATION
Congratulations to Caesar from 4th grade. He had 100% attendance through the month of November. For his outstanding accomplishment, he was awarded a NEXT bike. From left: Caesar's mom, Mr. Painter, Caesar and Ms. Bruinsma. The bike was provided by Communities in Schools (CIS).
Website created and designed by: Jim Brooks, ECS/SBT at Walter Long STEAM Academy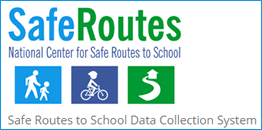 Please click the link below to fill out the following parent survey about walking and biking to school. The school district uses this data to help create safe walking and biking programs.
Walter Long Elementary School's Safe Routes to School Action Plan
​
This year, Walter Long Elementary School has been working to encourage safe walking and biking to and from school. We know that walking and biking to school encourages physical activity, reduces traffic congestion and motor vehicle emissions, and improves safety for our students, families and staff. This year, our action plan included the following activities:
Encouraged walking to school on International Walk To School Day

10 Week Trekking Tuesday Program, with incentives for walking to school each Tuesday

Posted Safety Signs each morning at our Drop-Off/Kiss and Go Lane

Bike Survey given to each classroom to see how many students in our community have bikes

Nevada Moves Day activities to encourage students to walk and bike to school

Parent Meetings/Involvement

Walking School Bus
This action plan is tailored to meet the needs of our school and students. We are grateful for the support we receive from the CCSD Safe Routes to School Partnership Program. Thank you also to students and parents who not only follow safety rules when walking to and from school, but who also support our walking and biking programs.
GOVERNOR SISOLAK HAS ORDERED THAT

ALL CCSD SCHOOLS WILL REMAIN CLOSED FOR THE REST OF THE 2019-2020 SCHOOL YEAR

DUE TO THE CORONAVIRUS (COVID-19) AND WILL

.

THIS APPLIES TO ALL STUDENTS AT WALTER V. LONG STEAM ACADEMY

.

Please refer to the CCSD District website at

www.ccsd.net

for more information and updates.

Click on any of the videos above to watch Walter V. Long STEAM Academy teachers in action.
Click the EXPAND button when the video plays to make the screen larger!